Trying to Figure This Out on Your Own is
Like Driving Through Thick Fog
Thankfully, at this event, I'll be the beacon of light to show you the way.
Third, we're going to create or refine your "irresistible" offer so that you can sell more of your product or service and drive more money into your business.
Sadly, many businesses and products have very weak offers, which is why most of them struggle to get any traction...
It doesn't matter how "cool" or helpful you think your product is if know one knows about it or they don't see the value in it. That's what we're going to fix - together.
If you actually want to make MONEY and build a successful online business, then you need a rock-solid offer and...
That's something that's very hard to figure out all by yourself.
But at the 1-Day Marketing Makeover, I'll be right there - in the corner of the ring - to provide immediate feedback and guidance to help you craft a winning offer to propel you toward your desired result...much faster.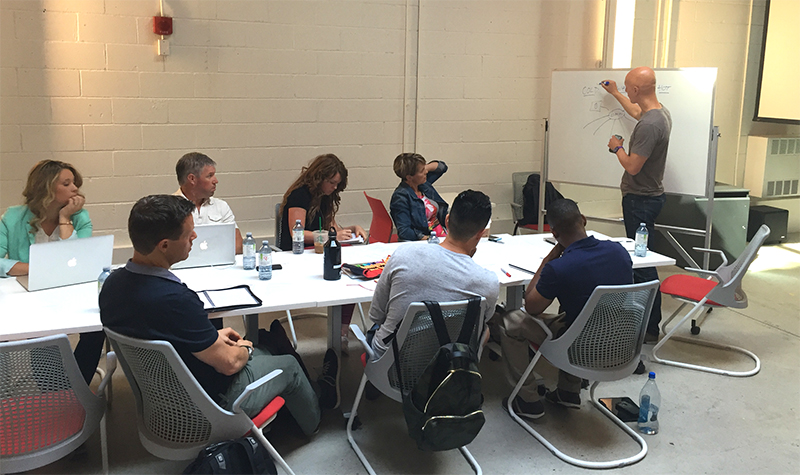 We'll work on the headline and lead-in for your offer until we nail a WINNER...
Your headline is arguably the MOST important component of your sales page. A good headline draws visitors into your offer. A bad one has them bounce off your page in seconds, never to return.
At the workshop, we'll get your product's headline on the whiteboard and improve it so it's more impactful and clearly articulates the benefit to the potential customer.
It's like having me re-write the most important part of your sales copy - something I NEVER offer for people outside of these intimate workshops.
Considering that I've created more than half a dozen 6- or 7-figure online products - all a result of fine tuning sales copy over the years - do you think you might benefit from some of my wisdom and expertise?
Once we've nailed your winning offer, we're going to design your "Freedom Funnel".
This is a sales/marketing funnel that helps you...