SEPTEMBER 25-26, 2021 – Streaming To The Comfort of Your Own Home
Discover How To Turn Your "Magic" Into A Million Dollar Coaching Business
(or Virtual Health Practice)
If you're feeling burnt out from 1-on-1 patient care, tired of the headaches (and overhead) of running a
brick & mortar practice, and/or want to grow your health business online but don't know how to get
clients consistently or deliver great results to them remotely, then this is for you!
* Only 100 Spots Available *
From the desk of Yuri Elkaim
Healthpreneur® LIVE is just around the corner and we are excited to extend an invitation for you to join us.
You're on this page because you're a visionary health or fitness professional who is committed to building a great coaching business or virtual practice that helps more people, makes you a lot more, and provides you with more location and time freedom.
And the reason you can do this is because, whether you recognize it or not, you have MAGICAL POWERS that can transform the world, one person at a time.
But have you taken your "magic" for granted and recognized or even unlocked it's full potential?
If your business is not where you want it to be, then the answer is probably "no".
I've worked with 1000s of health and fitness professionals for the past 20 years (I was one of them) who mostly discount the transformation they can create in their clients' lives.
Well, not anymore!
Healthpreneur® LIVE will help you unlock and share your MAGIC with more people so you can create the impact and business you truly desire
You're Just 4 Dials Away From a
Million Dollar Health Business!
Your "magic" – the gift you can bring to this world – is just one piece of the puzzle. When combined with the following
3 dials, you can create the business (and lifestyle) of your dreams. It will seem magical, but it's not. It's formulaic.
The 4Ms you need to have dialed in for your online business to really take off are the following:
Market, Message, Magic, and Mindset.
You need all 4. Not just 2 or 3. All four. Without all four Ms properly dialed in, it's like driving on a flat tire. Not going
to get very far, are you?
The good news is that when you attend this year's 2-day virtual Healthpreneur® LIVE event we are going to help
you get all 4 of those 4Ms dialed in for your business.
So, if you're feeling burnt out from 1-on-1 patient care, tired of the headaches (and overhead) of running a brick &
mortar practice, and/or want to grow your health business online but don't know how to get clients consistently
or deliver great results to them remotely…
And, if you're serious about creating a million dollar health business online, then keep reading because this is a
once-in-a-lifetime event you do not want to miss.
For "Big Thinking" Health and
Fitness Professionals
(Who Understand The "Old Way" is Not Working)
Each year (for the past 4 years) we've brought together hundreds of visionary health and fitness professionals who are building transformational coaching businesses and virtual practices that make great money while helping more people than ever before…and without all the grind and burnout.
We've also curated many of the industry's most influential business and thought-leaders for you to learn from and inspire you to take your business to the next level.
This year, we're taking things up another notch to help you: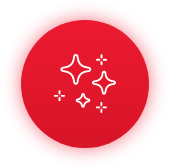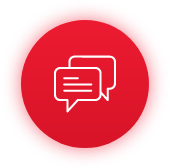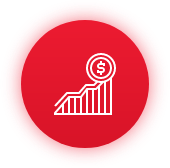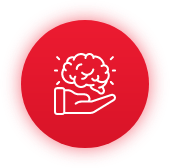 All of this will help you create more impact, more income, and more freedom.
In addition to learning from 7- and 8-figure health business owners, you'll get to connect and mastermind with other "healthpreneurs" who are a lot like you.
If you want BIG growth, more impact, and a better quality of life, then this event is for you.
If you're sick and tired of (the "old way"):
1-on-1 client work (or patient care) that's leaving you feeling burnt out, or...
The headaches (and overhead) that come with running a brick and mortar practice
Not knowing how to attract your perfect clients with wave-like predictability
Move or grow your health/fitness business online, have a full roster of high-paying clients, and deliver great results to them remotely without trading your time for dollars, then...
Healthpreneur LIVE® will give you the BLUEPRINT that has helped our clients generate more than $100M in revenue for their online businesses and the inspiration for you to be next!
Why There's Never Been A
Better Time Than Now
Study Finds 38x Increase In Online Healthcare Since COVID!
(Will You Be At The Forefront or Left Behind in The Wake?)
The COVID pandemic forced the entire health and fitness industry to evolve and adapt. Businesses that didn't, suffered dire consequences.
However, it wasn't just that health professionals adjusted how they delivered care but our clients (the consumer) are now searching for and more likely to use virtual healthcare services (like telehealth and online coaching).
A study by McKinsey & Company revealed a 38x increase in the use of telehealth since COVID hit.
The entire healthcare industry has fundamentally changed and now more people have experienced the speed and convenience of getting care from the comfort of their own home.
No need to sit in traffic or waiting rooms for hours. Digital health is here in a big way and it's here to stay.
And if you're not at the forefront of this wave, you will get left behind.
Furthermore, research from the Personal Trainer Development Center found that 83% of trainers will now work primarily with clients ONLINE even after the pandemic and lockdowns are behind us.
Why take on the risk of carrying a big lease, tons of equipment to pay for, and all while running the risk of being shut down again?
So, if you see the writing on the wall and you see the benefits to both you and your clients that having an online coaching business or virtual practice can provide, then this is your time.
The opportunity is bigger than ever before.
But if you don't know what you're doing, you will get lost at sea because…
The Letters Behind Your Name
DO NOT Entitle You To A
Successful Business
Running a virtual business is NOT the same as a brick and mortar clinic or gym. People don't just happen upon your website like they would your brick and mortar while walking down the street.
Being smart and really good at what you do isn't enough to succeed in the virtual world (or business in general). We all know plenty of really smart people who are sitting on wasted potential.
We can't spend years in school, get a degree, and expect our perfect clients to come storming into our business.
Your educational background and clinical experience have simply given you the right to "play the game". Now, it's up to you to become the best marketer and business owner you can be to put yourself out there and let your target market know how you can serve them.
Those who sit back and expect business to pick up will inevitably fail.
Those who proactively work to uncover their "magic", narrow their target market, clarify their messaging, and master their mindset will win.
Trying To Figure It Out Alone Makes It Even Harder.
The good news is that helping you build a great business online is why we exist – it's our bread and butter. We've been at this for years and we've helped more than 1,200 of your colleagues build great coaching businesses and virtual practices.
And if you're amazing at what you do and have a big vision for your future, then we can likely help you too…
…IF you're at Healthpreneur® LIVE on September 25-26, 2021.
Healthpreneur® LIVE 2021?
Healthpreneur® LIVE 2021 will equip you with the TOOLS, STRATEGIES, and MINDSET needed to make the rest of 2021 (and 2022) your best year in business – no matter what life throws your way and no matter what your experience online!
Healthpreneur® LIVE 2021 is a 2-day immersion event that we'll be streaming LIVE to your computer so that you can enjoy and take everything in from the comfort of your own home.
No expensive travel, hotels, or time away from work or family required.
So Why Should You Attend?
Well, you shouldn't UNLESS YOU WANT:
More committed clients (beyond just 1-off appointments)...
A predictable system for attracting quality leads and clients - on autopilot...
The ability to earn a LOT more money, while working a lot less...
Location independence so you can work from home or anywhere in the world...
Not to have to deal with the hassle of paying rent for office space, equipment, and needless overhead...
The shortest and smartest strategy for getting fast traction online instead of wasting years trying to "figure things out"...
Well, you shouldn't UNLESS YOU WANT:
How to HELP clients online (and work from anywhere)…
How to ATTRACT new clients - on autopilot - who never knew you existed…
How to escape the "hamster wheel" of trading time for money…
How to EARN what you're truly worth…
How to STAND OUT in a crowded marketplace...
And how to build a bulletproof mindset that will ensure lasting success..
Here's a Sneak Peak At What You'll Be Experiencing At
This Year's Virtual Healthpreneur® LIVE Event
CEO and founder of Healthpreneur®
Yuri Elkaim is the founder and CEO of Healthpreneur® – the leading training and coaching company that helps health and fitness professionals build million dollar coaching businesses and virtual practices…without the grind.
After many years of struggle in business and scraping by on poverty line income (from 2006-2009), he went on to build several multi-million dollar businesses in the health space. He's a father of 4 boys, a New York Times bestselling nutrition author, former professional soccer player, and one of the most sought-after business coaches for health entrepreneurs.
Yuri will be with you through-out the 2-day event, speaking multiple times each day! Without spoiling the surprise for what he has in store for you, here are some tidbits about what he'll be sharing with you:
…the state of the healthcare industry since covid and what that means for your future
…the prize never chases: how to position yourself so people beg to work with you!
…the $100M virtual practice blueprint
…Delusional optimism and what to do when things don't work out the way you thought they would
….And more!
Turning Your Facebook Group Into an Ocean of New Clients
Got a Facebook group where little more is happening than people commenting on posts? Well, not anymore.
One of our Luminaries Mastermind clients, Dana Kay, will show you how she's generating a 6-figure PER MONTH income by leveraging her Facebook group (for parents who have kids with ADHD) to continually bring new clients into her program.
Dana is a Board-Certified Holistic Health Practitioner. She is the founder of Our Road to Thrive and the creator of the ADHD Thrive Method 4 Kids program. She is also the mother of a son with ADHD and has walked in the same shoes as the families that she helps.
By the time her son's doctor was suggesting the 4th medication (basically to treat the symptoms of the other 3 medications) she was done. She knew she could not continue on the same path and that there had to be a better way. So she embarked on a journey to find other more natural alternatives to help reduce her son's ADHD symptoms.
Today her son is thriving and completely off his medications. Through her long hard journey and years of education, Dana has developed a passion to help other families struggling with the same issues that she went through.
And she's built a beautiful business in the process. She shares some of her growth secrets in this session.
Finding Your Deepest Zone Of Genius And Your $10,000/Hr Activity
Imagine being able to earn 10x more for every hour you spend working. Wouldn't that be great? Well the truth is that that's possible IF you know how to use your time and which activity is most valuable for you to focus on.
Enter Mike Zeller…
Mike has founded or partnered in 16+ ventures in 5 different industries. His businesses collectively have done over $100 million in revenue. He's mentored hundreds of entrepreneurs on 6 continents now of all age ranges and experience. He has also mentored some of Hollywood's top voice over actresses, NFL athletes, and other peak performing executives.
He's the author of The Genius Within: Finding Your Natural Pathway to Impact, Fulfillment & Wealth.
In his talk, Mike will share exactly how to find your deepest zone of genius and your $10,000 per hour activity.
Garrett B. Gunderson tackles a topic (business growth, success, and prosperity) that is critically important, yet normally neglected by most business owners (mostly due to the painfully boring presenters in this field).
As the Founder of an Inc. 500 firm and author of multiple WSJ bestselling books and hit the NY Times with Killing Sacred Cows.
A regular on ABC's Good Money, has been featured in over a 1000 radio interviews, was kicked off CNBC, and has spoken at MIT, multiple times.
One thing few people know (until now) is that Garrett is hilarious and has a passion for fusing financial talk with comedy.
In this uplifting, light-hearted session, Garrett will make you laugh while transforming your money mindset and helping you see your finances and wealth through a new lens that will help you turn your thoughts into profits and help you keep way more of what you make.
Inside the Mind of a $100M Female Fitness Entrepreneur
Amanda Tress is the creator of the FASTer Way to Fat Loss®, the Premier Virtual Intermittent Fasting Fitness and Nutrition Program. She teaches her clients how to burn fat and live a truly healthy lifestyle through intermittent fasting, carb cycling, macro tracking, whole food nutrition, and strategic workouts.
Her burning desire to empower more women (both in fitness and their financial health) has propelled her company to generate more than $100M in revenue, while being recognized as one of the fastest growing companies in the state of Florida.
In this session, we'll get inside the mind of Amanda and discover what has allowed to grow so quickly…and all while raising 4 kids!
She isn't superhuman but she's certainly developed her own superpowers and she'll share many of them with you in her talk.
The Digital Coach: How to Transform More Lives Even If You Never (Physically) Meet Your Clients
John Berardi is a Canadian-American entrepreneur best known as the co-founder of Precision Nutrition, the world's largest nutrition coaching, education, and software company.
He's also the founder of Change Maker Academy, devoted to helping would-be change makers turn their passion for health and fitness into a powerful purpose and a wildly successful career. And he hosts The Dr John Berardi Show on Apple Podcasts.
Over the last 15 years he's advised Apple, Equinox, Nike, and Titleist, as well as the San Antonio Spurs, Carolina Panthers, US Open Champ Sloane Stephens, and 2-division UFC Champ Georges St. Pierre.
He's also been named one of the 20 smartest coaches in the world and 100 most influential people in health and fitness.
In this rare interview, John will reveal his "secret coaching sauce" that has helped 100,000s of men and women transform their health and bodies without ever having met them.
That's right, he and PN have done it all VIRTUALLY!
You'll leave this session with a new perspective on how you can transform more lives (remotely) and build a business that doesn't revolve around you trading time for money.
The Big Shift: How to 3x Your Business in 1-Year (to 8-Figures)
Phil Graham is an established Sports Nutritionist, Author and Business Mentor for Fitness Professionals.
Formerly, Phil was regarded as one of the UK & Ireland's leading personal trainers and is internationally recognised for his work and contribution to the world of diabetes and fitness.
Phil educates thousands of personal trainers each year through his public seminars, workshops and keynotes at some of the world's most respected health and fitness exhibitions. His work has also been featured in magazines, newspapers, on tv, radio and across the internet. Phil also hosts the well-known fitness podcast The Fitness Entrepreneur Podcast which has reached #1 on the iTunes Health chart several times.
In this inspiring talk, Phil will show you exactly how he TRIPLED his business (to more than 8-figures) in just ONE year…that happened to be during 2020…the one year that almost every fitness professionals' business was on lockdown.
The Healthpreneur's Mind: Why Some Health Pros Stand Out While the Rest Feel Left Out
Sean Croxton is a Certified Transformational Neurocoach who uses brain science to help online entrepreneurs, coaches, and course creators break through their mental blocks so they can take action, be seen, and stand out in a crowded niche.
Sean's career online spans over a decade as one of the first YouTubers and podcasters in the holistic health space. As the founder of Underground Wellness, he hosted over 300 health-based interviews on his UW Radio podcast and created 7 popular online summit events, including The Digestion Sessions and The Thyroid Sessions.
In 2015, Sean stepped away from the health industry to pursue his dreams in the personal development space. He is the host of The Quote of The Day Show podcast, the creator of The Entrepreneur's Mind Method course, and author of The Course Cure: 5 Invisible Reasons Why High-Ticket Internet Marketing Courses aren't Helping Your Business.
In this session, Sean will help you get to the truth about what could be holding you back from reaching the next level in your business.
It would normally cost you THOUSANDS of dollars to "pick the brains" of these experts, yet you'll get insider access to them (for close to nothing) at Healthpreneur® LIVE 2021.
You'll also get tactical and practical ideas that you can put into action right away to improve your marketing, sales, and delivery.
Live Case Studies with Healthpreneur® Copy Coaches
You'll be privy to a handful of super tactical sessions with our very own copy coaches where they will walk through how they've improved the messaging and marketing campaigns of some of our clients.
Lorrie Morgan, Pauline Longdon, and Nicole Piper are 3 of our copy coaches and have been recognized as some of the best copywriters in the WORLD for the health, wellness, and fitness niche.
Every day, they work in the trenches with our clients to improve their marketing message that our clients can more effectively attract their perfect clients.
In these "live case studies" you'll be able to see the "before" and the "after" and get an inside look at how the world's best copywriters can help you improve your offer so that more people want to buy what you have to sell.
This type of marketing "deep dive" has never been shared outside of our private client group so you're in for a treat that will help you see what you do in a new light.
You'll Also Create Business Breakthroughs in Our "Mastermind
Hot Seats" Breakout Rooms
As awesome as our training is going to be, there's also collective wisdom amongst the hundreds of healthpreneurs who will be in attendance.
Throughout the 2-day event, you'll have the opportunity to sit in intimate breakout rooms to brainstorm, network with, and get feedback from your colleagues (and our team of experts) about how to move through your most pressing challenges or opportunities.
Just one idea or piece of advice could make all the difference for your business.
Make Time For What Matters
Now you might be thinking, "That's cool, but I don't have time" OR "I'm busy with clients that weekend" OR "I need to watch my kids" OR "I was planning on binge watching a new show or new series."
If that's you, that's totally fine…this event isn't for you.
But successful people make time for their business (and acquiring insider knowledge), especially when just 2 days can radically alter the trajectory of their business for years to come.
And this event is only happening once. So if you aren't using this time to improve yourself, you may look back when it's over and regret the time you missed.
Plus, we're talking just 2 days on a weekend (September 25-26) – from 11am to 5pm EST – to better YOUR health business. That's not too much to ask, at least not for those who take their business (and future) seriously.
We always make time for what matters most, right?
Running a Virtual Event Means YOU Win!
Now you're probably wondering how much it's going to cost you to have some of the top entrepreneurs entertain and train you for two full days.
Well, if you were to come to our big "in person" Healthpreneur® LIVE events that we host every September at a beautiful 5-star in Scottsdale, Arizona it's $1,000 to $3,000 per ticket. And then you have flights and hotels and food costs to cover as well.
But since we're streaming this VIRTUAL event right into your home, you don't need to fork out all that money.
Are there other virtual events? Yes.
Are there other virtual events led by the industry leader in helping health and fitness professionals build thriving businesses/practices online? Not that I'm aware of and certainly not this same weekend.
Are there other virtual events specifically for health and fitness professionals that will give you a proven, step-by-step roadmap for turning your magic into a successful business online? A roadmap that has already generated more than $100M for experts just like you? Nope.
And are there other events that will give you access to half a dozen 8-figure business owners – all of whom serve the health and fitness industry? No way. Only at Healthpreneur® LIVE.
This is so far above and beyond anything that exists and we can't help but be over the top excited about getting it underway!
Truly, we are looking forward to having you and many other elite entrepreneurs at the event. Every single person at this event is going to be given the tools to help them take their business to an entirely new level… no question about it.
The only question is… who's coming with us?
If you are, then grab your ticket below before the price hike or tickets are fully sold out, whichever comes first.
Remember, we're only allowing 100 people into the event (beyond our existing client base).
Best of Healthpreneur® LIVE
Having run this event (both in person and online) for the past 4 years has given us a ton of content – and we'd love to share the "best of the best" with you.
We've had epic talks from stage and virtually over zoom from some of the most incredible experts and business leaders. These talks have inspired and moved attendees and helped them create breakthroughs in their business.
Other sessions have provided very tactical advice on how to get more clients, how to stand out on social media (without doing dumb things), how to be more effective over the phone (to enroll more clients), and so much more.
We've packaged 9 of our best talks and sessions for you to enjoy (a $997 value) – for FREE – when you are one of the first to get your ticket for Healthpreneur® LIVE 2021.
But this is only for Fast Action takers. If you miss the boat, not only will you pay more to attend the event but you'll miss this exclusive bonus. So why wait?
Grab your spot below. Go!
Step #1 - Secure Your "Virtual" Seat
Secure your spot for Healthpreneur® LIVE 2021 by grabbing your ticket below. Do that now so you avoid having
to pay full price as we get closer to the event and miss out on the fast action bonus above. And that's if we even
have enough spots left. Once all 100 spots are taken, you won't be able to get in. Don't delay.
Live, streaming access to both days
Watch from the comfort of your own home
Get trade secrets from industry leaders
Live networking and masterminding
Special "Swag"
BONUS: Best of Healthpreneur LIVE sessions ($997 value)
20% of Early Bird ticket proceeds will go to St. Judes Children's Hospital for research
You will be entered into a raffle to win a Remarkable 2 notepad upon purchase
September 6th to 14th, 2021
Live, streaming access to both days
Watch from the comfort of your own home
Get trade secrets from industry leaders
Live networking and masterminding
Special "Swag"
Live, streaming access to both days
Watch from the comfort of your own home
Get trade secrets from industry leaders
Live networking and masterminding
* ONLY 100 SPOTS AVAILABLE *
Step #2 - Attend The Event
Block off your calendar for Saturday September 25 and Sunday September 26, 2021 – both days from 11am to
5pm EST (New York/Toronto time). The only way you'll get the most out of this event is by attending and being
fully engaged.
So hire a babysitter for the kids, lock yourself in your home office or get a hotel room, and do whatever you need
to do to be fully present for both days – distraction free. Your future is worth it, isn't it?
There Will Be NO REPLAYS!
This is not a course that you buy and then "hopefully" get around to watching later.
This is a LIVE "virtual" event happening on the weekend of September 25-26th, 2021.
They are 2 FULL DAYS starting at 11am Eastern (8am PST) and ending at 5pm EST (2pm PST)
That means you need to block out the time…
Take off work…
Get a babysitter for the kids and do whatever you've got to do to be present.
But I know that won't be an issue for you if building a great business that provides more freedom for you is a priority.
We look forward to seeing you there.
I'm Ready, Sign Me Up
A Division Of Elkaim Health Fitness Solutions.