We Help Health Entrepreneurs Start and Scale Successful Group Coaching Programs That Give You More Income and Freedom…And Better Results For Your Clients.

Get our 4-step blueprint to predictably attract your perfect clients and quickly grow a profitable health coaching business without 1-on-1 coaching or having to spend years building your following.
What is Healthpreneur and How Can It Help You?
At Healthpreneur® we're dedicated to helping visionary health entrepreneurs, coaches, and practitioners build profitable, scalable, and fulfilling coaching businesses that deeply impact your clients and provide you with the income and freedom to live an amazing life.
We do so by helping you implement and master these 4 key areas:
Mindset
Build unshakable confidence and a winning entrepreneurial mindset for lasting success.
Marketing
Create scalable marketing campaigns that consistently and predictably attract an endless stream of qualified leads into your business.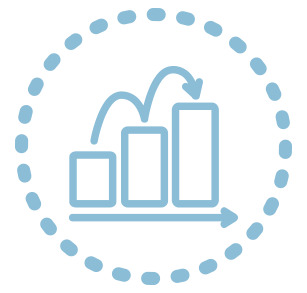 Monetization
Convert qualified leads into high-paying clients through automated webinars and enrollment conversations without being salesy or pushy.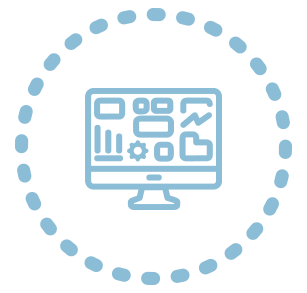 Self-Managing Systems
Deploy simple processes and systems that help you work smarter, not harder, so you can scale your business doing what you love most, while enjoying more freedom in the process.
How to Impact More People with Your Awesomeness
If you're like most health entrepreneurs in our tribe, you're a successful, high-achiever. You are committed to building an impactful business, and- equally important- living a great life. You strive to grow, get better, and reach your potential. You want to leave a lasting impact on this world with your knowledge, ideas, and products/services.
But something keeps getting in the way: you're amazing at what you do but marketing and business are not your strong suit – at least not yet. Or perhaps they are but you've just hit a plateau and need the guidance to reach the next level.
Either way, learning how to market yourself (and your offers) and building a business that works for you (rather than being a slave to it) are essential to creating the impact you want. Otherwise, you've got a "job" that limits your reach, robs your time, and restricts your income.
---
Can You Relate?
You've got health expertise that can solve a specific pain or problem and you love coaching, teaching, and serving your clients (but perhaps not so much in a 1-on-1 fashion).
You want to attract more qualified leads, customers, and make more money without feeling salesy.
You want to position yourself to STAND OUT instead of being "lost at sea" in this crowded industry.
You want to clarify your message to better connect with your audience so they actually "get" what it is you do and offer.
You want a streamlined business that works for you and gives you more freedom instead of being a slave to your work.
If so, you're not alone.
---
I Know How You Feel
I know what it feels like to be in over your head and not the see the results you so desperately want from your online business. After starting out as an overworked and underpaid personal trainer for nearly a decade, I struggled when I transitioned online back in 2006.
My first 3 years online looked like this: lack of direction, scattered focus, and little revenue to show for all my efforts. Sure, I was busy working hard but I wasn't working on what matters most – the 4Ms.
As a passionate health expert, and now as a successful entrepreneur and online business strategist, I have faced the reality (after many failures and successes) that your ability to truly serve others is determined, not by your knowledge or awesome product or service, but by being able to get your message out to more people and convert them into raving fans and customers.
Once I figured that out, and cracked the The 4M Entrepreneurial Success Path™, I was able to change more lives, make a lot more money, and enjoy the balance, freedom, and joy I craved.
"I can't recommend his expertise and guidance enough!"
"Yuri Elkaim is a master when it comes to content marketing, positioning, and sales! His tips, tools, and information has taken my business to a whole other level. I can't recommend his expertise and guidance enough!"
– Cynthia Pasquella
Founder of The Institute of Transformational Nutrition
Your Future is Incredibly Bright
Today, my original online health business – at YuriElkaim.com – generates multiple 7-figures per year, while helping more than 500,000 people to better health with little to no involvement on my part.
My Youtube videos have been seen by more than 24 MILLION people. My blog gets more than 600,000 unique visitors per month (and growing), and I've written 3 bestselling published books including the #2 New York Times bestseller, the All-Day Energy Diet.
"If only I had met Yuri sooner!"
"I spent several years spreading my message online with no clue as to how to make it into a business. Looking back, connecting with Yuri was a crucial factor in turning my healthy video tips and podcasts into a healthy living. He's so well connected, extremely knowledgeable, and just a real, genuine dude. If you're looking to cash in on your passion, working with Yuri will DEFINITELY send the learning curve into high gear. If only I had met Yuri sooner!"
– Sean Croxton
UndergroundWellness.com
Meanwhile, my true passion is helping visionary healthpreneurs – like you – achieve massive success with your online business because, by helping you, we can collectively help more people around the world live healthier and fitter lives.
I'm the founder and CEO of Healthpreneur® – the world's leader in helping health entrepreneurs, coaches, and practitioners leverage the internet to turn their expertise into high 6- and 7-figure businesses with less stress
Specifically, we help you create and fill premium-priced group coaching programs that create dream come true results for your clients, while positioning you in a "category of one" so you rise above the noise and predictably attract your perfect clients.
We work our magic through our implementation-focused Health Business Accelerator™ workshop, Luminaries Mastermind, and our annual Healthpreneur® LIVE event.
All of our trainings and experiences deliver systems, processes, and frameworks that simplify the complexities of running a successful online health business and move you closer to enjoying more income, impact, and freedom in a fraction of the time.
"If you want to survive in the competitive health marketplace Yuri is the one who can show you how."
"There are only a few people I go to for advice about how to help get our message out to more customers. Yuri is one of them. He is not only knowledgeable about how to improve your business, bring more traffic, increase conversions and make more sales, but he is also 100% in it to make the world a better place for those who get his programs or visit his sites. This type of caring, conscious business approach is the only way to go and if you want to survive in the competitive health marketplace Yuri is the one who can show you how."
– Kevin Gianni
CEO, Annmarie Skin Care
---
FREE Online Training
7-Figure Health Business Blueprint
Discover the new way to predictably attract your perfect clients and grow a profitable health coaching business without 1-on-1 coaching or wasting your time building funnels, creating content no one sees, or spending all your time on social media!
WATCH NOW