MARCH 27-28, 2021 - Streaming To The Comfort of Your Own Home
The 2-Day Online Event That Will
Give You The "Afterburners" to Scale
Your Virtual Health Practice at Mach Speed
Give Us Just 2 Days And We'll Help Your Virtual Health Practice Reach New Heights…No Matter What Life Throws Your Way
Click Here to Get Your Ticket For Healthpreneur® LIVE March 27-28 from 11am to 5pm EST
Attend this 2-day virtual conference (from the comfort of your own home) and only pay IF YOU FEEL like it was worth your time.
If you're a health practitioner or coach who is committed to making sure that 2021 is a LOT better than 2020 and…
If you want the BLUEPRINT that helped our clients have their best year in business (last year) and that has generated more than $100M in revenue for their businesses…
And if you want to learn the secrets of what other healthcare "Mavericks" are currently doing inside their coaching businesses to earn 6-, 7-, and even 8-figures per year ONLINE…even during the craziest time in recent history…
Then, the Healthpreneur® LIVE 2021 "virtual conference" is where you need to be.
For 2 days (March 27-28), and from the comfort of your own home, you'll enjoy a deep dive, immersive, inspiring, and highly tactical experience that will help you take your online health business to new heights in 2021.
Right now, more than ever, we need the STRATEGIES, CONNECTIONS, and the MOTIVATION to secure and to scale our businesses online.
For many of us, the isolation, loneliness, and uncertainty has been difficult.
It's caused all types of problems, many of which we have no control over.
But there is ONE thing we can control and that is how we respond.
Equipping yourself with the right knowledge and tools can help you respond in a much more powerful way, no matter what happens
outside of you.
And right now, we need to know how to market, sell, and deliver our expertise and services online.
With millions of people still isolated and locked down, and with more people seeking solutions online, there has never been a bigger need and opportunity for your expertise than right now.
For Many Practitioners And Coaches,
2020 Was a "Kick In The Butt"...
…that forced them to finally take going online seriously.
Something they knew they needed to do for years but were now forced to make happen…or, in some cases, go out of business.
At the same, the lockdowns and social distancing have fundamentally changed how many people "consume" their healthcare and seek out help.
It reminded us that most humans generally prefer SPEED and CONVENIENCE (think Amazon Prime) compared to spending hours driving across town, sitting in a waiting room, and putting themselves at risk in an office or clinic.
The importance of 1-on-1 "hands on" care will never go away, but…
Any Health Business That DOES NOT Have A

Significant

Online Focus Will Suffer In 2021 (And Beyond)
The world has fundamentally changed and if you're not onboard, you will be left behind.
Now, more than ever before, we need better strategies to attract clients who previously never knew we existed…we need to learn how to help people without seeing them in person…and we need to understand how to grow a business that doesn't solely rely on our
time and effort.
And that's why we created the Healthpreneur® LIVE 2021 "virtual conference" – to help you to grow your online health business and to future proof it.
What Is The Healthpreneur® LIVE 2021
"Virtual Conference"
Healthpreneur® LIVE 2021 will equip you with the TOOLS, STRATEGIES, and MINDSET needed to make 2021 your best year in business – no matter what life throws your way and no matter what your experience online!
Healthpreneur® LIVE 2021 is a 2-day immersion event that we'll be streaming LIVE to your computer or mobile device so that you can enjoy and take everything in from the comfort of your own home.
No expensive travel, hotels, or time away from work or family required.
My name is Yuri Elkaim.
I'm the founder and CEO of Healthpreneur® – the leading training and coaching company that helps practitioners and coaches build 6-, 7-, and 8-figure virtual practices (aka. coaching businesses) online without the grind.
I'm also a husband, father of 4 boys, a New York Times bestselling nutrition author, former professional soccer player, and a trusted health expert.
After losing my hair at the age of 17 to an autoimmune condition, I was propelled into the world of health to figure out a solution. My own journey birthed a passion to help others with their health challenges. But after working 12-14 hour days with clients 1-on-1, I knew there had to be a better path to creating the impact, income, and freedom I wanted.
In 2006, I discovered that there was – the internet. After many years of struggle online, I eventually went on to build a multimillion dollar health business that transformed the lives of 500,000 people. And after seeing the massive need for business and marketing training among my fellow health professional colleagues, I founded Healthpreneur®.
Our mission is to help 1 billion people go from suffering to thriving by helping health experts build smarter, more profitable, and more impactful businesses that collectively transform the world.
Well, you shouldn't UNLESS YOU WANT:

More committed clients (beyond just 1-off appointments)...

A predictable system for attracting quality leads and clients - on autopilot...

The ability to earn a LOT more money, while working a lot less...

Location independence so you can work from home or anywhere in the world...

Not to have to deal with the hassle of paying rent for office space, equipment, and needless overhead...

The shortest and smartest strategy for getting fast traction online instead of wasting years trying to "figure things out"...
During This 2-Day Virtual Event, You'll Discover:

How to HELP clients online (and work from anywhere)…

How to ATTRACT new clients - on autopilot - who never knew you existed…

How to PIVOT existing clients/patients into virtual services…

How to EARN what you're truly worth…

How to MULTIPLY your business even through adversity...

And how to build a REAL BUSINESS that doesn't rely on you trading time for money.
All while producing even BETTER health outcomes for your clients.
And What You'll Learn In These 2 Days Can Work Even If…

You've got little to no following (or even if you have a big following)…

You don't have a fancy website (and even if you do)…

You've tried to use the "internet" in the past without much success, OR…

You've already got an established online presence and successful virtual business that you know, deep down, has way more room for growth.
As long as you have confidence that you can help someone overcome a significant pain or problem…
As long as you're willing to think outside the box and be coachable…
And as long as you're willing to invest the time, energy, and resources to build your dream future, then…
You CAN do this!
And we'll show you how.
But that can only happen if you're in attendance.
During our 2 days together…
You'll Learn From Myself and
Industry Leading Experts Such As...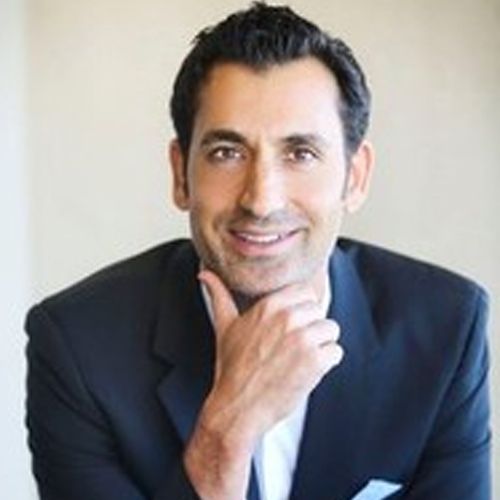 Ash Ghandehari
Ash Ghandehari is a passionate innovator committed to the conscious movement. He is dedicated to helping great leaders achieve peak performance so that they can uplift and empower their organization, and the world.
His vision is to serve 1M lives into expanding who they are, and becoming their highest self. To create the greatest level of impact, income, and influence for others and themselves.
As an endurance athlete and peak performance leadership coach, Ash has discovered the secret to harnessing the extraordinary power of the human spirit. He helps both people and organizations use that power to create significant and meaningful lives. He is devoted to spreading the message that passion, compassion, and power are lasting and impactful agents of change.
Ash has created business development growth strategies for small, medium, and large organizations for over 25 years. After joining the senior leadership of a small family-owned business, the company grew significantly and after 10 years was sold to Monster Beverage Company for $690M in 2016. Ash coaches thousands of people a year, to create extraordinary results in business and life by helping them become who they are meant to be.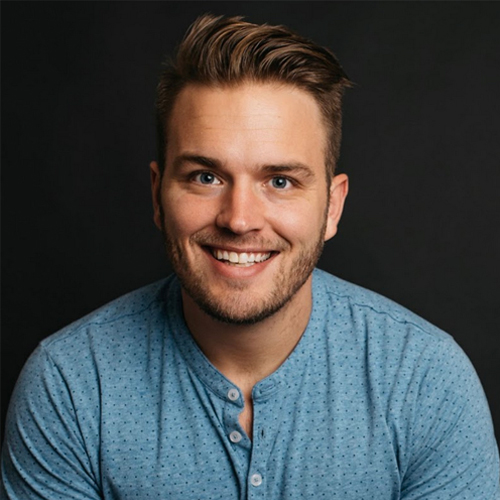 Dr. Dave Touhill
Dr. Dave is a digital marketing strategist, fractional CMO, and integrator within a number of successful health companies. He helps fast growing businesses make smarter decisions with digital marketing, social media, and paid advertising.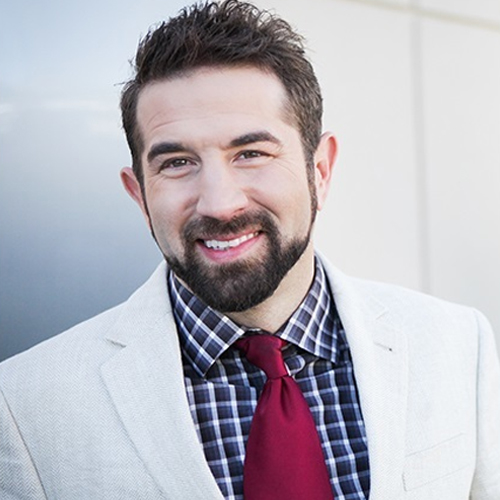 JR Burgess
JR Burgess is a husband, father of four, three-time #1 bestselling author and international speaker. He found his purpose for helping people be free from pain at a young age. In his relentless pursuit of personal and professional growth, JR has played an integral role in replicating a proven integrated model of care in more than 100 clinics worldwide. Each clinic aiming at going from transactional care to transformational healthcare. He is dedicated to helping end physician burnout by empowering medical leaders to heal themselves first, then the world.  He teaches simple models of integrated care that are reinventing how healthcare is delivered in brick-and-mortar practices. JR believes healthcare without personal responsibility, movement, nutrition and removing subconscious blocks as the foundation, is not healthcare.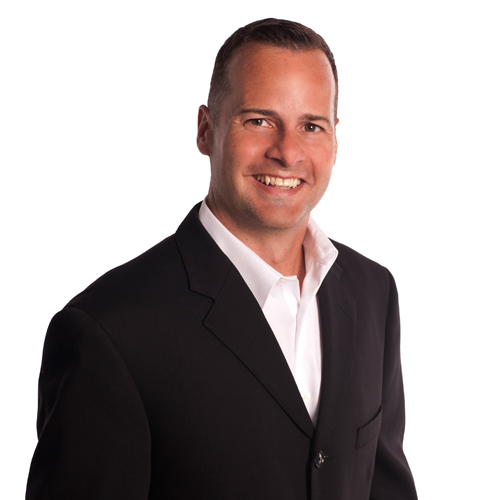 Todd Lamb
Todd is the Co-Founder and CEO of Purelife Organics Inc which is a natural health supplement company dedicated to creating healthy people and a healthy planet. Purelife Organics has grown from a single product to an 8-figure eCommerce Brand actively supporting our customers and reforestation efforts around the world.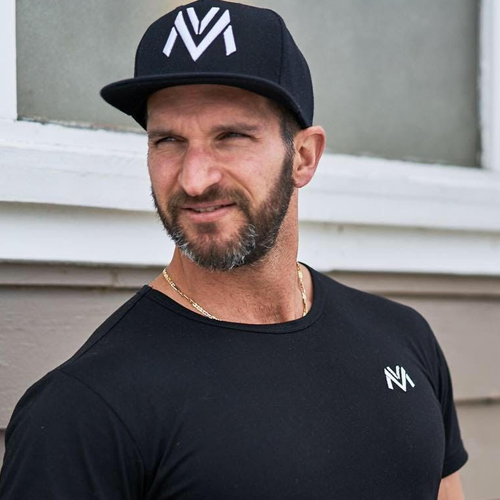 Vince Delmonte
Vince Del Monte is an Italian-Canadian fitness entrepreneur known as the only Fitness Guru to be coined as The Skinny Guy Savior. He earned this name by dedicating his life to transforming the lives of the skinny, scrawny wimpy guys & skinny girls – helping them become healthier, fitter and more confident in their bodies. He is also the author of "No-Nonsense Muscle Building: Skinny Guy Secrets To Insane Muscle Gain," which has sold more than 80,000 copies in more than 120 different countries.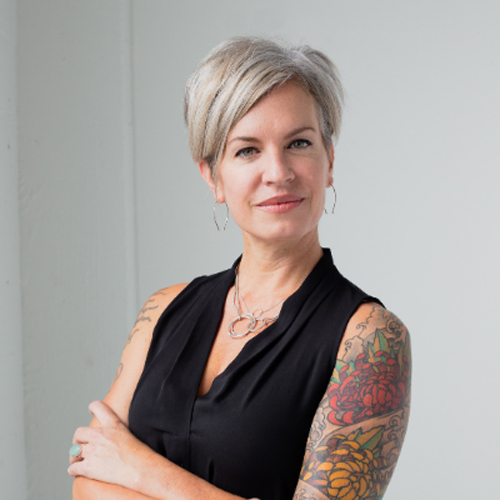 Dr. Tyna Moore
Dr. Tyna Moore is a Naturopathic and Chiropractic physician and #1 best-selling author, podcast host and global teacher. Her current passions include training doctors in regenerative medicine, her specialty in clinical practice for over a decade, as well as broadening their reach through digital and online marketing, so that they can have a stronger impact, make more money and enjoy more balance in their lives.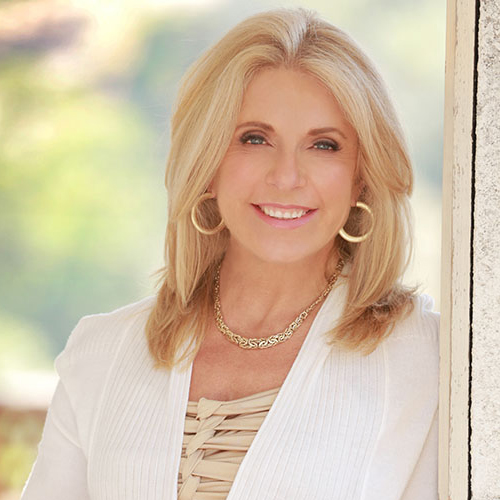 Marcelle Pick
Marcelle Pick, OB/GYN, NP, is passionate about transforming the way women experience healthcare through an integrative approach. She co-founded the world renowned Women to Women Clinic in 1983 with the vision to not only treat illness, but also help support her patients in pro-actively making healthier choices to prevent disease. She has successfully treated thousands of individuals through her unique approach to wellness, and she now specializes in helping women with weight loss.
She is the author of The Core Balance Diet, Is It Me or My Adrenals? and Is It Me or My Hormones?. She has appeared on Dr. Oz, FOX, and ABC and has been featured in Glamour Magazine, ELLE Magazine and Women's World Magazine. Marcelle's PBS show, Is It Me or My Hormones? is a favorite among viewers.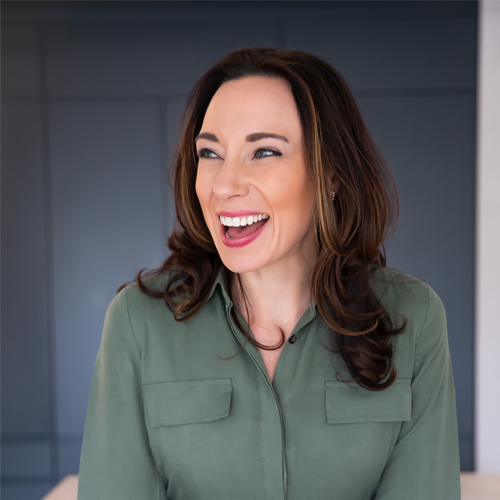 Meghan Walker
Dr. Meghan Walker is a naturopathic doctor and Entrepologist, focusing on the health optimization of entrepreneurs and game changers. As an entrepreneur, Meghan started and sold her first business while in University and is now the Co-Founder and CEO of Health Hives and the Chief Cheerleader of Clinician Business Labs – a platform to assist clinicians scale and amplify their businesses. Meghan is the host of the Entrepology Podcast and an award winning speaker, having spoken on international stages and through multiple media outlets on topics related to women's performance medicine, brain health and entrepreneurship. Meghan is the host and producer of the annual entrepreneurship conference Impact LIVEs and most importantly, the bedtime story reader to her three young girls.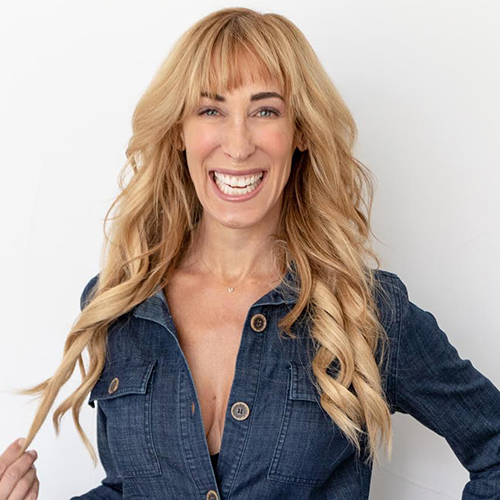 Hayley Hobson
Hayley Hobson is an internationally known author, Life Coach and inspirational speaker. She's also a certified Health Coach with a passion for helping women implement healthy hacks & habits so they can eat smarter, rest better and get it all done.  After suffering from daily stomach aches for nearly 40 years and never feeling "well" in her body, she decided to take matters into her own hands completing a Health Coaching Certification, two Raw Food Certifications, a Life Coach Certification and has since become an essential oils educator. This lifestyle overhaul opened the door for an extremely successful career path in Network Marketing with doTERRA Essential Oils. She is now one of the top earners in the company with a team of over 225,000 customers. Today, she passionately shares her health and business journey, teachings and wisdom with global audiences, empowering women to take back their health and lives—to become free in body, mind and spirit.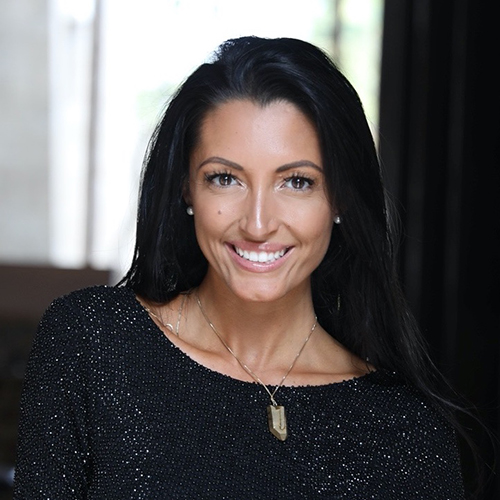 Ashley Hann
Ashley Hann is a brand strategist, women's coach, best-selling author, podcast host and mission-driven entrepreneur. Her mission is to help heart-centered entrepreneurs and personal brands optimize and amplify their online presence so they feel powerfully represented online, make more money and create more impact AND to help ambitious women fully activate their feminine power, be fully-expressed and ON FIRE in every area of their life.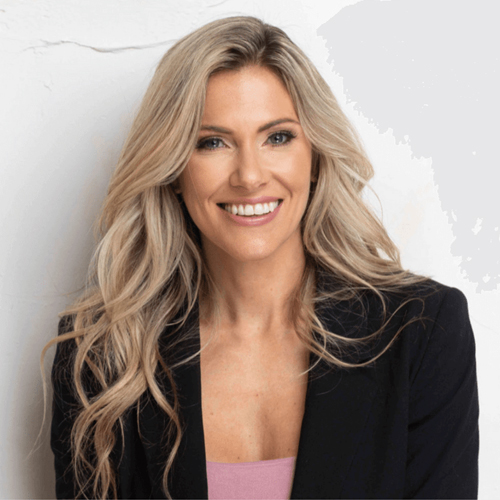 Jill Bunny
Jill Bunny is the founder of CBT Meets Fitness, functional nutritionist, Cognitive Behaviour Therapy clinician & speaker advocating total body health to women around the globe. From a personal perspective, she was once the highest ranked IFBB bikini competitor (with 2 Arnold & Olympian titles) in the world and internationally renowned cover model to an MS and Cancer fighter. Jill, as a result, worked hard to unleash the healing potential within her body and win her own health battle, while helping a lot of other women to do the same.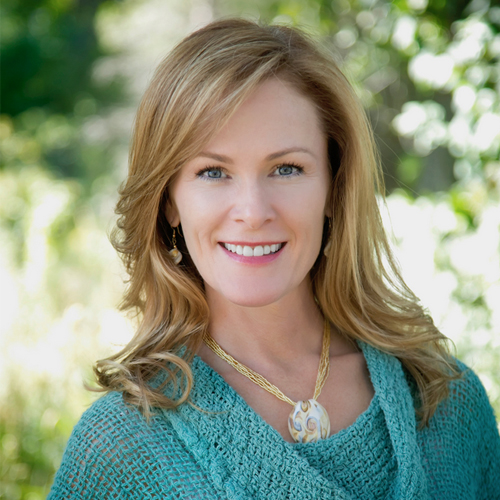 Dr. Amelia Barrett
Dr. Barrett is a neurologist who specializes in the holistic treatment of migraines. She trained in Neurology at Stanford, and then started a private practice in Denver, Colorado. She uses evidence-based strategies to treat migraines that don't involve using prescription meds or devices. She is also a RYT-200 Yoga teacher, and blends yoga and meditation into her work.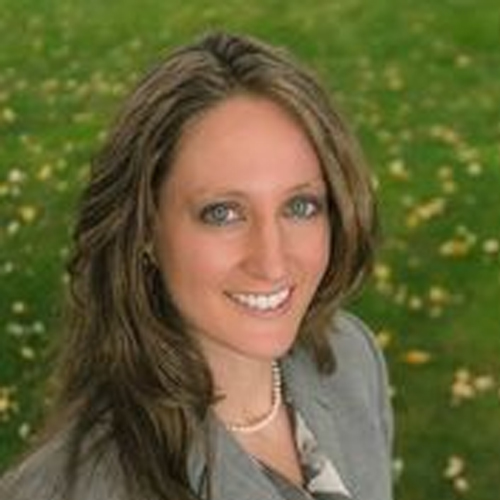 Dr. Tanya Paynter
Dr. Tanya Paynter graduated from Bastyr University in 2012 with her Naturopathic Medical Degree. She practiced in a busy integrative clinic for almost a decade before she determined to do something about the disparity between the suffering of her chronic migraine patients and the lack of successful treatment from the current medical approach.  In 2019, she created an online coaching program, Migraine Mastery, to help heal women suffering from chronic migraines regain their health and their joy of life.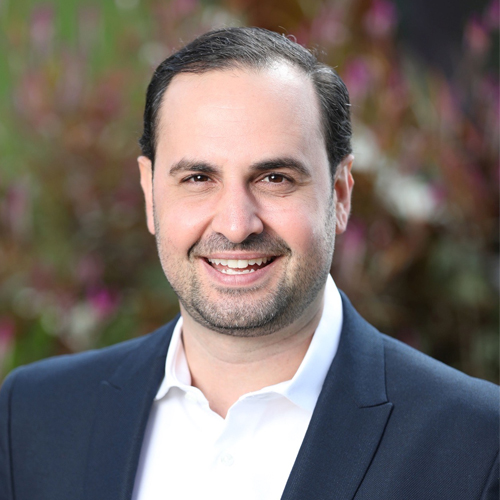 Dr. Anis Khalaf
Dr. Anis Khalaf is the owner of an integrative practice online and in Central Florida called Acupuncture Fit. He did his internship with an Orthopedic Surgeon from China who developed a scalp acupuncture technique for symptoms of severe, terminal and rare cases. He now uses this technique in the office and virtually, coupled with a unique body type program to improve past thoughts, traumas and toxins. He has amassed a TikTok following of more than 270,000 followers with over 1 Billion views and is most recently a contributor to Dr. Josh Axe's book called Ancient Remedies.
It would normally cost you THOUSANDS of dollars to "pick the brains" of these experts, yet you'll get insider access to them (for close to nothing) at Healthpreneur® LIVE 2021.
You'll also get tactical and practical ideas that you can put into action right away to improve your marketing, sales, and delivery.
You'll Also Create Business Breakthroughs in Our "Mastermind Hot Seats" Breakout Rooms
As awesome as our training is going to be, there's also collective wisdom amongst the hundreds of healthpreneurs who will
be in attendance.
Throughout the 2-day event, you'll have the opportunity to sit in intimate breakout rooms to brainstorm, network with, and get feedback from your colleagues (and our team of experts) about how to move through your most pressing challenges or opportunities.
Just one idea or piece of advice could make all the difference for your business.
Now you might be thinking, "That's cool, but I don't have time" OR "I'm busy with clients that weekend" OR "I need to watch my kids" OR "I was planning on binge watching a new show or new series."
If that's you, that's totally fine…this event isn't for you.
But successful people make time for their business (and acquiring insider knowledge), especially when just 2 days can radically alter the trajectory of their business for years to come.
And this event is only happening once. So if you aren't using this time to improve yourself, you may look back when it's over and regret the time you missed.
Plus, we're talking just 2 days on a weekend (March 27-28) – from 11am to 5pm EST – to better your health business. That's not too much to ask, at least not for those who take their business (and future) seriously.
We always make time for what matters most, right?
And you can always binge watch your favorite TV shows later. But…
If You Miss This Event, There Is No Replay,
So You'll Have Missed Out Forever!
Now you're probably wondering how much it's going to cost you to have some of the top entrepreneurs entertain and train you for two full days.
Well, if you were to come to our big "in person" Healthpreneur® LIVE events that we host every September at a beautiful 5-star resort in Scottsdale, Arizona
But since we're streaming this VIRTUAL event right into your home or to your phone, you don't need to fork out all that money.
In fact, we want to do something special to make this an absolute no-brainer for the *right people* to attend.
How Would You Like to Attend For

Free

?
Well kind of for free.
The event costs just $97 to attend, but I want to make sure that you love it before you pay.
So this is how it works…
You just enter in your credit card (on the checkout page) to reserve your seat.
Then you can attend the entire event, and then after the event, and only if you love it, then do nothing .
But if for some reason you decide this event was a waste of your time, then on the last day, I'm going to give you a special email address you can email, and let me know that you didn't think it was worth the $97.
If so, we'll cancel your order and you will refund your $97. But you must show up. If you miss the event, that's on you.
Does that sound fair?
But even though we're making this event accessible like never before, I want to be very clear about who this is for.
Who is Healthpreneur® LIVE 2021 For?
Very simply, Healthpreneur® LIVE 2021 is for the "MAVERICKS".
The 1% of health professionals who think outside the box, are open-minded and see the value and need for building a virtual practice, and have a BIG vision for their future and are willing to stop at nothing to make it happen
It's for those who feel that their business is a calling and want to change the world through their work.
It's for those who know that they need to grow their company online because they know that's where the future lies.
It's for those who are willing to take full ownership of their business, become better at marketing, and develop themselves into the LEADER their business (and audience) requires of them.
Now if that sounds like you, then congratulations…you're a Maverick. You think differently than most. And you'll feel right at home at Healthpreneur® LIVE 2021.
Here's a Sneak Peak At What
You'll Be Learning In Our 2 Days Together
Saturday March 27
You'll spend most of Day 1 getting clarity on how to navigate and thrive in this new economy and how to ensure your health business doesn't become a casualty of external circumstances.
On Day 1, you'll discover:

How to ensure you and your business are hyper-relevant in 2021.

How exactly to attract your perfect clients without spending 24/7 social media or being glued to your phone.

How to thrive through challenging times, how to deal with haters and critics, and how to make sure your voice is heard.
Here's an overview of the Day 1 sessions:
Time (EST)
Session
11:00am
5 Lessons That 2020 Taught Us That Can Help Health Experts Thrive in 2021
Opening Address
11:30am
Is The Future of Healthcare Online?
Panel Discussion
12:35pm
The $100M Virtual Practice Blueprint
With Yuri Elkaim
1:15pm
Mastermind "Hot Seats"
Breakout Rooms
2:30pm
Thriving Through Adversity
Panel Discussion
3:30pm
Social Media Traffic Secrets
With Yuri Elkaim
4:15pm
Transitioning From Clinic to Virtual Practice
With Marcelle Pick
5:00pm
END OF DAY 1
Day 2: Scale At Mach Speed
Sunday March 28
In order to get where you want to go, you need to think and act differently than you have up until now. On Day 2, we'll show you exactly how to do that so you bust through plateaus, limiting beliefs, and business activities that simply aren't moving the needle in your business.
On Day 2, you'll discover:

How to market and sell "with heart" so that the right people are magnetically drawn to you.

Scaling secrets from 7- and 8-figures business owners (in the health space).

How to "replace yourself" (if you want) so you can help 100x more people online than you ever could in person.

Here's an overview of the Day 2 sessions:
Time (EST)
Session
11:00am
The ONLY Content Your Online Business Needs to Grow to 7-Figures
With Yuri Elkaim
11:30am
The Collaboration Economy
With Dr. Amelia Barrett and Dr. Tanya Paynter
12:00pm
Mastermind "Hot Seats"
Breakout Rooms
12:50pm
Selling From the Heart
With Yuri Elkaim
1:30pm
The Game Changer Awards
3:00pm
Scaling & Success Secrets for 2021
Panel Discussion
4:00pm
How to Coach Clients Online
With Yuri Elkaim and Bela Ensign
5:00pm
END OF EVENT
REMEMBER: There Will Be NO REPLAYS!
This is not a course that you buy and then "hopefully" get around to watching later.
This is a LIVE "virtual" event happening on the weekend of March 27-28tth…
They are 2 FULL DAYS starting at 11am Eastern (8am PST) and ending at 5pm EST (2pm PST)
That means you need to block out the time…
Take off work…
Get a babysitter for the kids and do whatever you've got to do to be present.
Can You Really Afford Not to Attend?
If 2020 was a tough year for you, then isn't that reason enough to learn how to NEVER have that happen again?
Would you pay $97 to learn the secrets of what other healthcare "Mavericks" are currently doing inside their coaching businesses to earn 6-, 7-, and even 8-figures per year ONLINE…even during the craziest time in recent history?
If you could grab and implement just a handful of principles they are using inside their business…would it be worth it?
Can you even imagine the golden nuggets that they've already struggled with, learned the 'hard way', and are going to teach you (so you can have a major short-cut)?
All for just $97…and only if you see the value AFTER the event is over.
If so, then…
Here's What To Do Right Now
Step #1 - Reserve Your Seat
The first step is to put in your credit card right now to reserve your virtual seat to Healthpreneur® LIVE 2021.
Step #2 - Attend The Conference
Next, you attend the 2-day virtual conference (March 27-28th from 11am-5pm EST) and create your PERSONAL ROADMAP to put the "afterburners" on your business so you can soar to new heights in 2021 (and beyond)
Step #3 - Decide If It Was Worth It!
At the end of the 2-day LIVE virtual conference, if you don't feel transformed and armed with IMPLEMENTABLE knowledge that can push your business forward, then just email us at our private email address (that we'll reveal at the end of the conference so you MUST be in attendance), and you won't have to pay a penny!
IF YOU LOVE IT – THEN DO NOTHING!
And if you're like most people, you will LOVE the experience! If so, then do NOTHING. If you don't love it, then let us know at the email we'll provide on the last day and we'll refund your $97.
Does that sound MORE than fair!?!
I thought so.
Just click the button below reserve your seat NOW
Yes Yuri, Count Me In For Healthpreneur® LIVE 2021